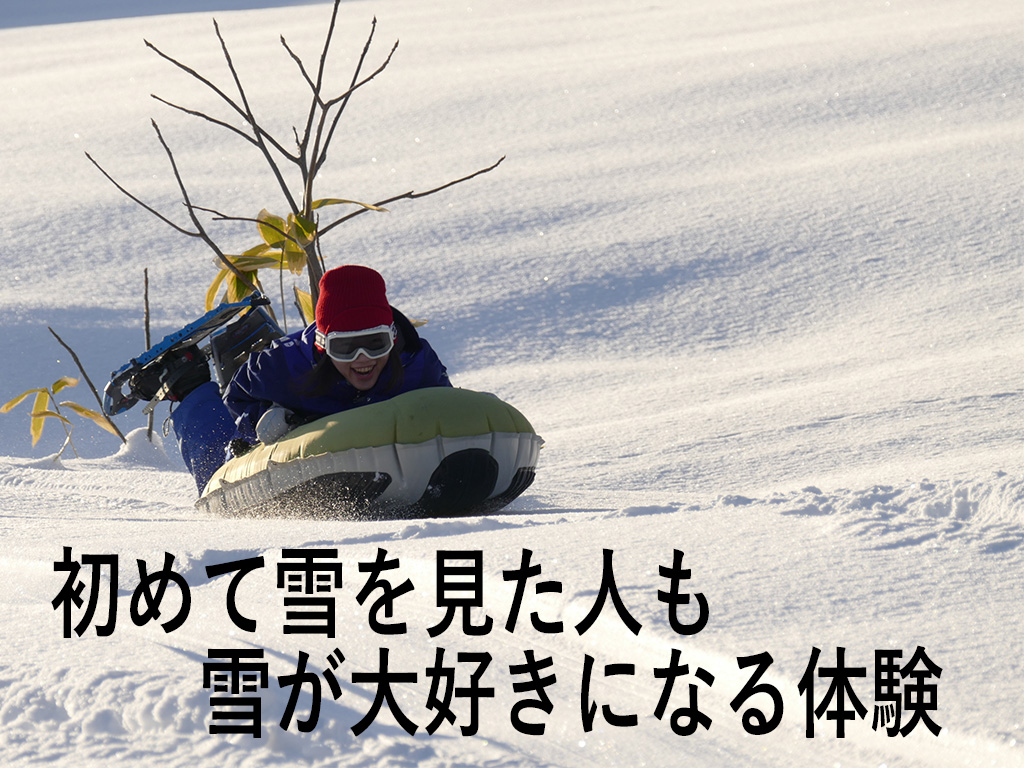 Spectacular view and Powder snow!!
・Easy to ride, even for first-timers.
・A new winter sport where you can also turn by shifting your weight.
・Nature guides explain you through the vast snowfields.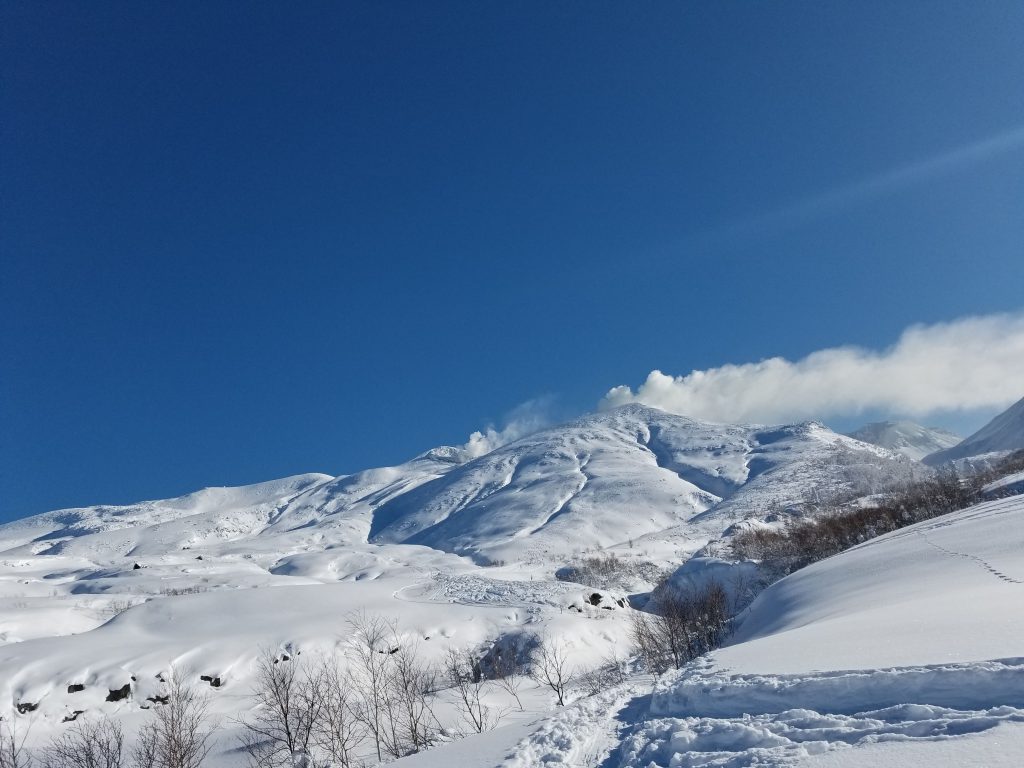 The Tokachi-dake area in the Daisetsuzan National Park, about an hour's drive from Furano, is the stage for airboarding. On clear days, hikers can enjoy the view of the Tokachidake mountain range and the volcanic fumes that are still active. Airboards are air-filled sleds and are easy to ride once you get the hang of it. After walking, you can take the airboard for a great run! We will take you on a climb and ride trip where you can enjoy spectacular scenery and powder snow at the same time.
Detail for Air Board tour
Date of Period
23 Dec – 31 Mar
Tour Time
12:00 – 16:00
Age of participation
10 – 60 years old
Tour Fee
8,000 yen / people
(Minimum 2 people)
Included in the tour fee
Rental of airboards, snowshoes, winter shoes and helmets, Insurance for injuries, Transport to and from the hotel.
(Please ask if you do not have gloves, goggles etc.)