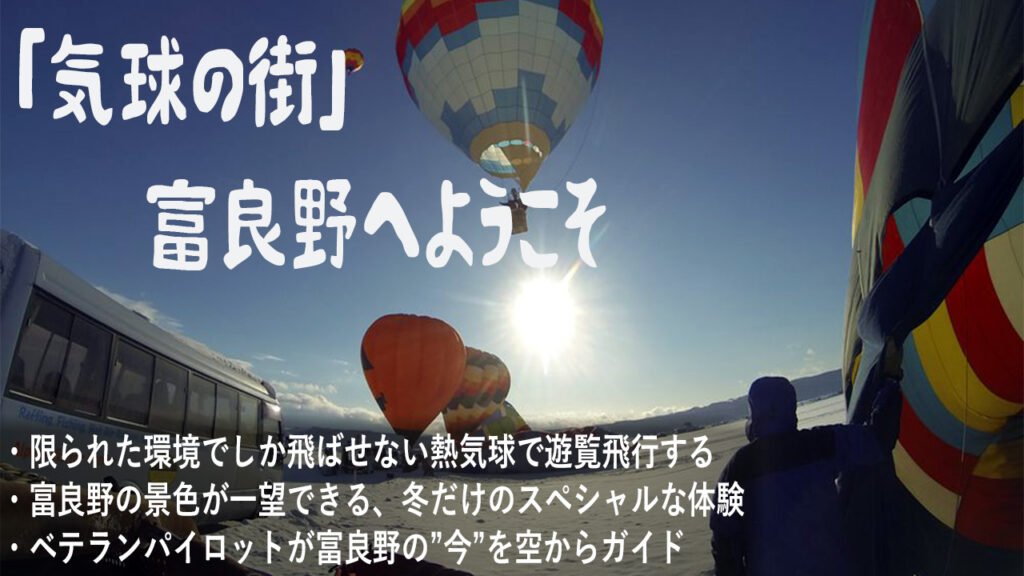 1The spectacular view from the sky in Furano.

Have you ever seen a snowy ground from the sky? In the distance you can see Mount Tokachi and Yubari Mountain Range, Furano is the only shch location. We take you on a journey to 1,000 meters altitude.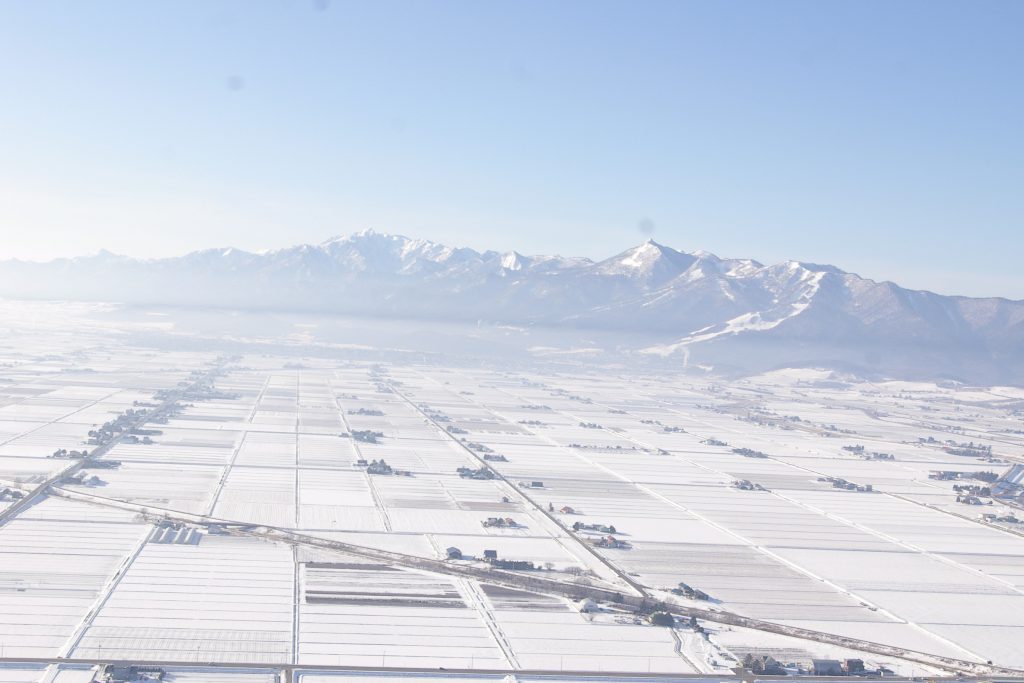 2 Go with the wind to the slow and soundless world.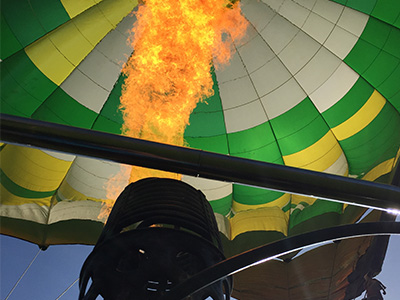 The balloon's engine is a flame. A quiet space begins and a magnificent view after the flame stop.
No other the flying vehicles safely and quietly through the air.
3 Fun and safety are provided by the qualified pilot.
Furano Nature Club join Associatins of Hot air balloon Japan. We have lots of experience for flight, and we want everyone to know how much fun ballooning can be.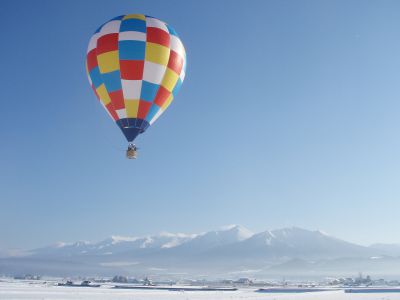 熱気球が希少な理由
❶パイロットがとっても少ない
❷飛行に適した気候や風を起こす地形
❸離陸時、広い大地が必要
❹電線や電柱等の障害物の少ない場所
❺気球を良く知るクルーが3人以上必要
Participations for Hot Air Balloon tour
Please note that there is a 50% chance of hot air ballooning taking a tour. And breakfast may not be available at the hotel as it is only held early in the morning. You may be asked to assist in launching and retrieving balloons. Get in direct contact with the balloon and share in the excitement of take-off and landing!
Video ballooning experience
Tour details
Period
2023.12.23 – 2024.3.20
Pick up Time
AM7:00
Flight Time
30 minute
Number of People
2 or more people
Age of participation
6 years and over
Price
Adult : 22,000 yen
Child : 15,000 yen (under 12 years old)
Payment
Cash or Credit card (VISA, JCB, MASTER, AMEX)
Schedule of the day
AM6:00
Weather assessment by pilots
The pilot will decide on the day of the flight whether or not the flight can take place depending on the pilot's assessment of the weather conditions.
The pilot in charge will contact you directly to inform you whether the flight is possible or not.

Please note: Hot air balloons are very sensitive to wind conditions and may be cancelled on sunny days when the wind is blowing (wind speeds of 2m or more).
AM7:00
Pick-up from various hotels and other facilities
Our vehicle will pick you up at your accommodation.
Please specify the pick-up location in advance. (Hotels, train stations, etc. in the Furano suburbs)
AM7:30
Arrival at launch site
Launching the balloon
AM8:00
Take off!!
Hot air balloon free flight, piloted by a licensed pilot. The only basic balloon manoeuvres are ascending and descending, but the flight route is determined by the wind direction at different altitudes.
On a good day, you can expect spectacular views from an altitude of 1000 metres! One of the attractions of ballooning is how well the pilot can read the wind, and whether or not he can descend to the pinpoint of where he wants to go! (Flight time 15 – 30 minutes, depending on the wind conditions on the day.)
AM8:30-9:00
Landing

AM10:00
Drop-off at accommodation